Mac Duggal Black White Red
Are you looking for something unique yet classic? Look no further than Mac Duggal's Black, White, Red Collection! You're bound to find a new favorite piece that you just have to have! Shop this collection 24/7 at Ashley Rene's!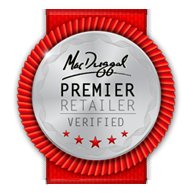 Ashley Rene Prom and Pageant is an authorized Premier Retailer for Mac Duggal.